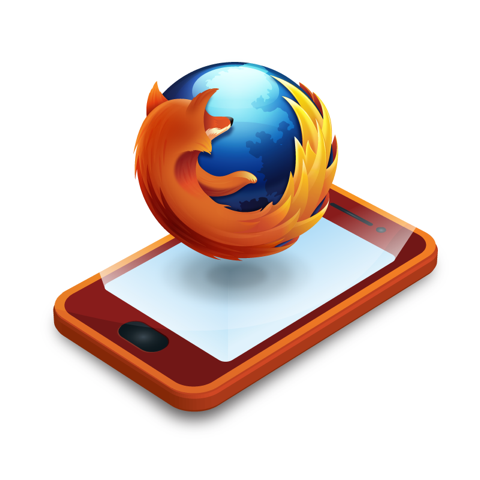 The Mozilla Foundation is launching its first mobile operating system this year, Firefox Mobile OS. Billed as an effort to offer more choice and lower pricing (smartphones for $100, with no contract, hello?) in the smartphone/mobile marketplace, the group states that the "Mozilla mission to promote openness, innovation and opportunity on the Web for users and developers" continues with this offering. But, really, its the price point! An iPhone is around $650 USD without a contract; and Android $300 and up…
Low price and openness sound great, and maybe this will be a great counterweight to Android, iOS and Windows Phone 8. Certainly it has the makings for a great platform: Mozilla is a well funded, greatly experienced team of software developers who approach all projects with a level of altruism that is unmatched amongst its peers (hundreds, if not thousands, of volunteers contirbute to the development of Mozilla work). But, do Android and iOS have so much momentum that any new entrant is doomed at this point? Microsoft would argue no.
By the way, Firefox as a web browser on desktop and laptops is still a strong player: 33% of all web browsing takes place here (Browser Statistics from W3schools.com). This is second only to Chrome, and both of them combined dominate the marketplace for browsing at a combined ~75% market share.
Like Android, and unlike iOS and Windows Mobile, the Firefox OS will be open and configurable to those that license and distribute the OS on a smartphone or tablet or TV. To date, such service providers as Deutsche Telekom, Etisalat, Smart, Sprint, Telecom Italia, Telefónica and Telenor are on board to distribute the OS. Telefonica is the main sponsor, and investor, in this effort. These operators see the chance to reduce costs, of course, but the technologists at these firms most likely see a chance to customize the OS for thier marketplaces, and to insert the brand of the provider into a customers experience (not to mention leveraging more of their own value added services, something that is lacking or altogether non-existent in iOS or Windows Mobile). In fact, Telefonica is poised to heavily promote this OS in Latin America, where the cusomters are far more price sensitive than in other parts of the world.
At a minimum, its adding competition ot hte marketplace and increasing the percentage of mobile phone service subscripers using smartphones. At a maximum, its giving the incumbents a run for thier money and possibly forcing a some of them to find ways to open up.
OH, and yes, there will be a marketplace to download Apps… or at least point someone to the place to use the browser native HTML5 App.